Art Is For All
Art Is For All is an ongoing project by Will Redgrove in collaboration with Art's For All and Real Crowd Noise that aims to platform those with SEND through public art.
The project aims to highlight the isolation often felt by those with special education needs and disabilities (SEND), especially over lockdown – as those with particular needs had their routines severely disrupted. As they were classed as vulnerable, many had to shut themselves away for long periods of time. We are still feeling the effects of this now.
The Rainbow Club, and many places like it, are a place for adults with SEND to come, be creative, and socialise. They are situated in the heart of Shoreditch, a place synonymous with street-art and murals. The members here are like local celebrities to the community, but the real question is, why aren't they represented on the walls in the area?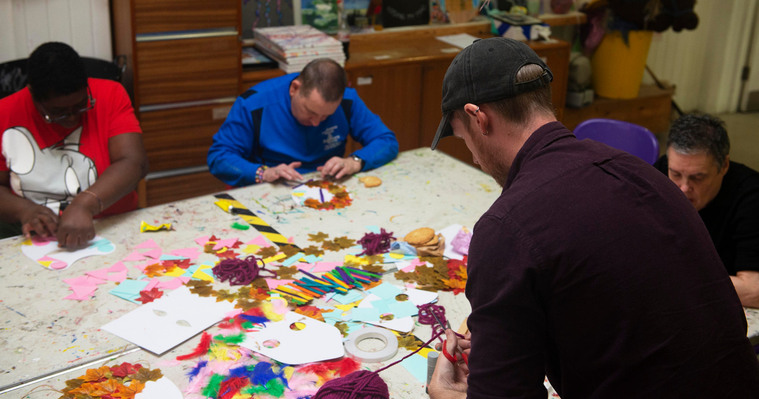 Will delivered a series of mural workshops at the Rainbow Club and then painted a portrait of Tony outside Brewdog Shoreditch, a short walk from Arts for All.

"During the workshops, we made colourful and celebratory masks to symbolise the participants' creativity, their renewed presence within society, as well as a solemn reminder of the apparatus of the pandemic."
Will returned to the Rainbow Club to help the members create a positive statement.
A banner was produced by the club, the photos of which were then developed into a mural on Hague Street, Bethnal Green.
The club then invited the community to a launch, bringing along the original banner.