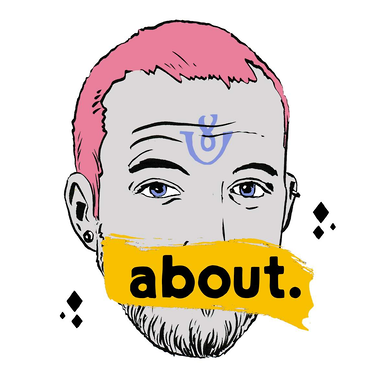 Will Redgrove is a London based muralist, artist and educator.
For mural rates or to chat about mural ideas, please email williamredgrove@gmail.com or call +44 7528 203 660. Cheers!
Work
Will uses tactile and co-creative processes throughout his projects utilising workshops and group experimentation to develop ideas into a finished product. It is important to him to bring a tangible, hand made and collaborative quality to all his projects. Either in the initial stages, sketching out ideas and concepts in small groups, or working closely with a client to create the best outcomes.
Will is fascinated with symbols, alphabets, the natural world, cultural histories, myths and fairy tales and will bring these elements into his projects. Storytelling is at the heart of his work and as it can be a powerful tool in communicating ideas. Will believes the arts to be a fundamental means of connecting people, to build bridges, not walls.
Alongside his creative work, Will has always gravitated towards community projects and youth-work, and in 2019 founded the community focussed art project ASYMBAL. ASYMBAL works with hard to reach community groups and connects them with emerging artists to develop art work for exhibition.
Bio
Will was born in Hackney, growing up in the vibrant, multicultural community of east London. It is within this colourful and diverse environment that Will developed his passion for cultural histories, intricate identities and interlacing relationships.
Will moved to Somerset as a teenager where he developed a love of nature, ancient history and travel, spending as much time as he could camping in the west-country landscape. He studied Fine Art at theUniversity of the West of England, absorbing the energetic music and street art scene of Bristol and developing an understanding of the role of art within social movements and activism. Will returned to east London at 20, where he would end up studying Typography and Graphic Design at University of the Arts London.
Will is now focussing his time solely on large scale paintings and murals but is open for the occasional illustration or design commissions.
Will has Certificates in Special Educational Needs Higher Level 5 and Youth Work Training Level 3
Selected clients:
London Mural Company, Blank Walls, Create London, The Arts Council England, Meta, Peckham Levels, Literacy Pirates, Giffgaff, Poplar HARCA, Visit England, University of the Arts London, We Are Family, Lovereading, Stylist Magazine, Carney's Community Centre, The Moth Club, Motel Studios, Wandsworth Arts Fringe,